28 Jul

Aquarius assists Navyuga Engineering in entering the Guinness Book of World Records for the highest concrete pour in 24 Hours

The Polavaram multipurpose irrigation project, in Andhra Pradesh, entered the Guinness Book of World Records recently by pouring 32,100 cubic metres of concrete in 24 hours during the work of dam construction.

Navayuga Engineering Co Ltd. has undertaken this project. "Concreting for a project of this size normally takes around three years, but at this pace and passion, the dam will be completed by June," Navayuga MD Chinta Sridhar said. The total storage capacity of the water reservoir is 120,000 million cubic feet (TMC).

Aquarius has supplied two Stationary Concrete Batching Plants, model SP-120, capable of batching 120 m3/hr of concrete. Within the target of 24 hours, Aquarius plants produced a whopping 7695 m3 of concrete, which is 34% more than plant's rated capacity!!!

Aquarius plants were operational throughout the stipulated time at peak performance, ably backed by a team of efficient Aquarius engineers. The Aquarius team has been at the dam site right from the inception of the plant site activities.

The actual concrete pouring figures speak of the real success of the Aquarius plants: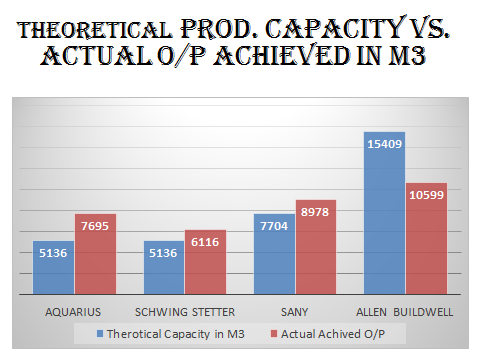 Total Targeted for Guinness Book: 28000 Cubic Meter
Total Achieve: 32100
Aquarius has a vast experience of providing efficient equipment for the various irrigation projects in India. With two state-of-art manufacturing plants in Goa & Pune, a complete range of robust construction equipment and a team of well-trained engineers, it can truly be termed as "Tryst with Technology".
Aquarius SP 120 Plant at Polavaram multipurpose irrigation project, in Andhra Pradesh
Please see top Polavaram Site Video