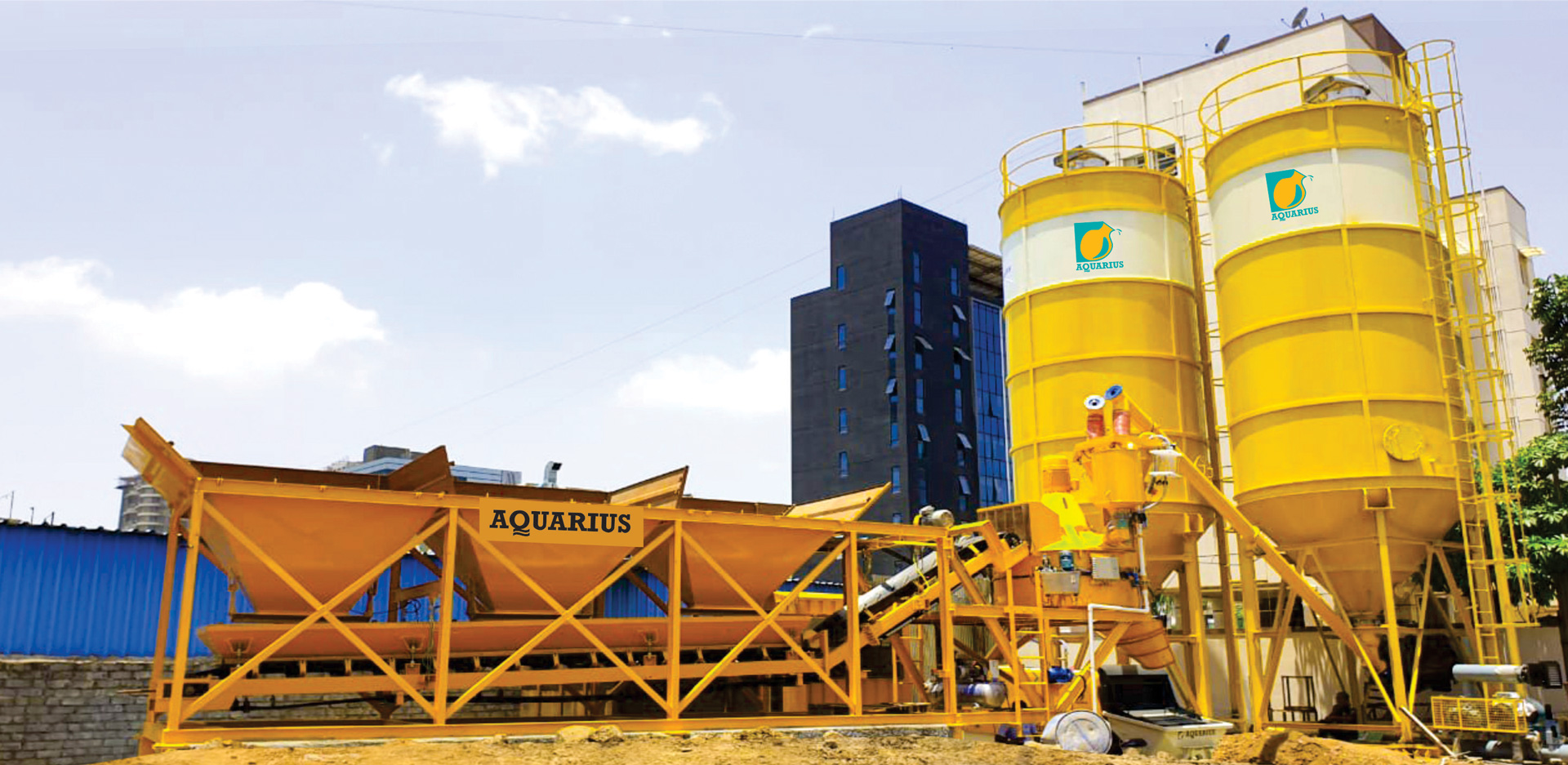 30 Jul

Aquarius SMP T 30 Batching Plant working at V Realty Site, Pune

The Aquarius SMP T, Super Mobile Batching Plant is our unique, ultra-compact, and cost-effective offering that allows for continuous concrete production and direct pumping via a direct discharge to the concrete pump, without the need for foundations or a loading ramp.

It rides on the proven technology framework of our SP and MP series and is ideally suited for housing and infra projects, especially in inaccessible areas. The plant allows for local towing, requires minimal maintenance, and is available in production capacities up to 30m3/hr.