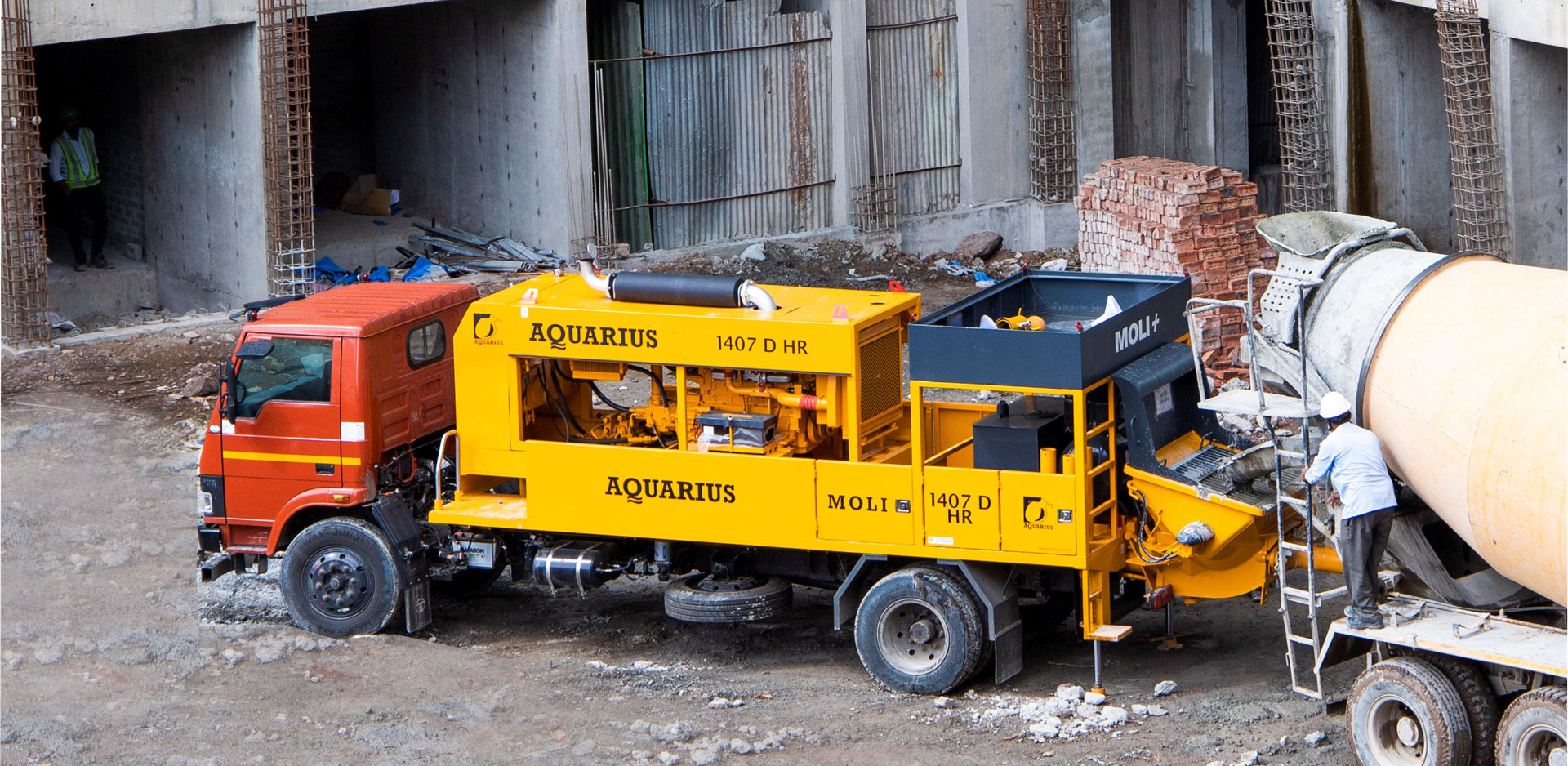 30 Jul

Aquarius 1407 D HR MOLI+ working at Amanora Gold Towers Project, Pune (60 m horizontal & 108 m vertical achieved)

The Aquarius 1407 D HR MOLI+ Mobile Line Pump is our latest addition to the Aquarius MOLI series. The truck-mounted machine gives a complete end-to-end hassle-free solution to the customer for concrete placement in high-rise towers up to 175 meters via a bigger 132 kW engine.

This MOLI uses our proven, reliable 1407 D HR concrete pump, which ensures smooth and efficient pumping via a closed-loop hydraulic circuit. The hopper design has been optimized to allow efficient concrete suction and easy cleaning. The machine has been designed to carry pipeline, water and a compressor to allow self-sufficient operations at demanding project sites.

A built-in hydraulic shut-off valve control is a standard feature of the series. The unique substructure allows compatibility with all chassis available in India.